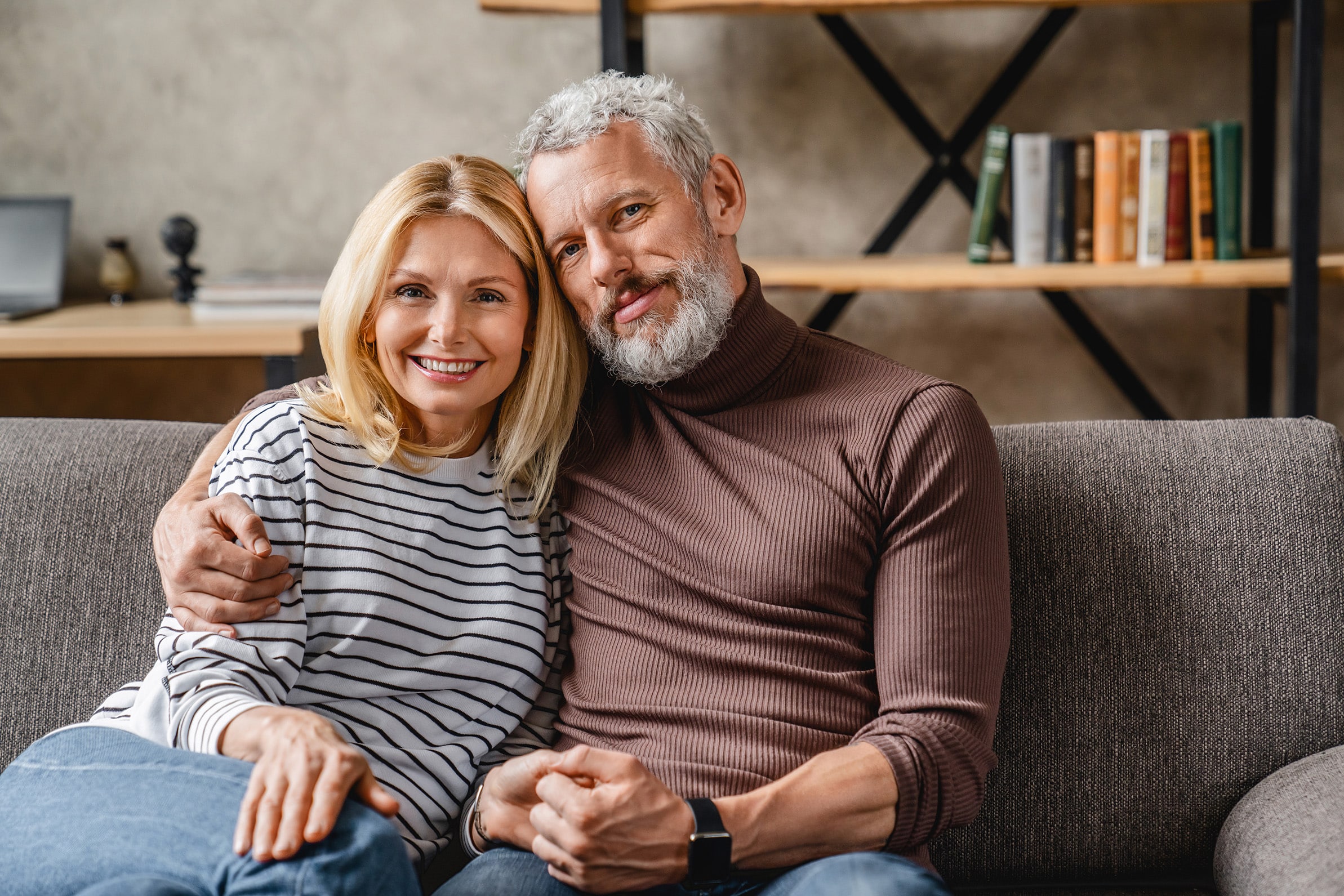 Implant Dentures in Auburn Hills, MI
Living with missing teeth isn't easy. Along with impacting the way you look and lowering your self-esteem, missing teeth can lead to serious oral and overall health problems, including heart issues. Fortunately, restoring the health, function, and appearance of your smile is possible. With implant dentures, you can achieve a smile you'll be proud to call your own. Here's what you need to know about how implant dentures can improve your quality of life before scheduling your complimentary consultation with Dr. Joseph and his trusted team at Pristine Dental Care.
First Impressions are Lasting Impressions
Providing a Lifetime of Exceptional Patient-Focused Care
What are Implant Dentures?
Implant dentures are a type of prosthetic tooth restoration. They're made up of a full set of false teeth that are held into place with dental implants. Dental implants are titanium screw-shaped rods inserted directly into a person's jawbone to provide a strong foundation for prosthetic teeth, including dentures. Because the implants fuse together with your bone, they look and feel like your own teeth, offering superior results to other tooth replacement options.
Why Does Someone Need Implant Dentures?
If you're missing all or many of your teeth, or if your teeth are severely damaged, undergoing restorative dental care is essential. Oral health problems don't go away on their own. Implant dentures can prevent the condition of your smile from worsening while improving normal functions, including biting, chewing, and speaking. The best candidate for implant dentures is someone who is missing all of their teeth or has severely damaged teeth, is interested in achieving a healthier smile, and has enough jaw bone to support the implants.
What is the Difference Between Traditional vs. Implant-Supported Dentures?
When replacing missing teeth, most people are familiar with traditional dentures. While traditional dentures are one-tooth replacement options, they have some disadvantages. These include:
Having to be removed to clean

Being prone to shift or slide

Not preventing bone erosion

Not looking as natural as your own teeth

Initially being uncomfortable

Needing to be adjusted or replaced over time
Because implant-supported dentures are permanent, they solve many of the problems people who wear traditional dentures complain about. Benefits of implant-supported dentures include:
Looking and feeling like your own teeth

Being comfortable

Not shifting or sliding

Preventing bone erosion

Not having to be adjusted or replaced

Being as easy to care for as your own teeth
How Long Do Implant Dentures Last?
With good oral health habits, implant dentures can last the rest of your life. To ensure that your mouth and implant dentures stay in great shape, brush your teeth twice daily, use a water pick and mouthwash daily, and visit the dentist every six months for routine check-ups.
What Other Restorative Dentistry Services Are Offered at Pristine Dental Care?
At Pristine Dental Care, the health of your smile is always our top priority. That's why we're proud to provide many restorative dental services to meet your particular oral health needs, including:
Pristine Dental Care: The Best Choice for Implant Dentures
If you have a missing or damaged tooth (or teeth), you can have a healthy, beautiful smile again. Dr. Joseph and the friendly team at Pristine Dental Care can help you restore your smile quickly, conveniently, and affordably. Contact us today to schedule your appointment and learn more about how implant dentures can change your life for the better. We look forward to giving you a reason to smile again!