Derrick Joseph, DDS
Your Comprehensive Dentist at Pristine Dental Care
Derrick Joseph, DDS, was born in Valdosta, GA. He graduated from Valdosta High School in 2006 and immediately attended undergraduate school at Valdosta State University. Already having decided to pursue a dentistry degree, he was on track to graduate in 2010 with a Bachelor of Science.
In 2013, Dr. Joseph accepted an offer from Howard University in Washington, DC to attend dental school. While attending, he joined and is an active member of the brothers of Delta Mu Chi Fraternity, Inc. an interprofessional fraternity for dental, pharmacy, and medical doctors. He graduated in May 2017 with his Doctorate of Dental Surgery.
Dr. Joseph began working as a comprehensive dentist in a corporate office immediately after graduating and has done so for almost three years. Keeping with his 5-year plan, he is now on track to open an office of his own – Pristine Dental Care. He understands the importance of the patient experience as the key to an honest, everlasting relationship with patients. When Dr. Joseph isn't practicing dentistry, he enjoys spending time with family and friends, exercising, reading, learning new things, traveling, fishing, and outdoor sports.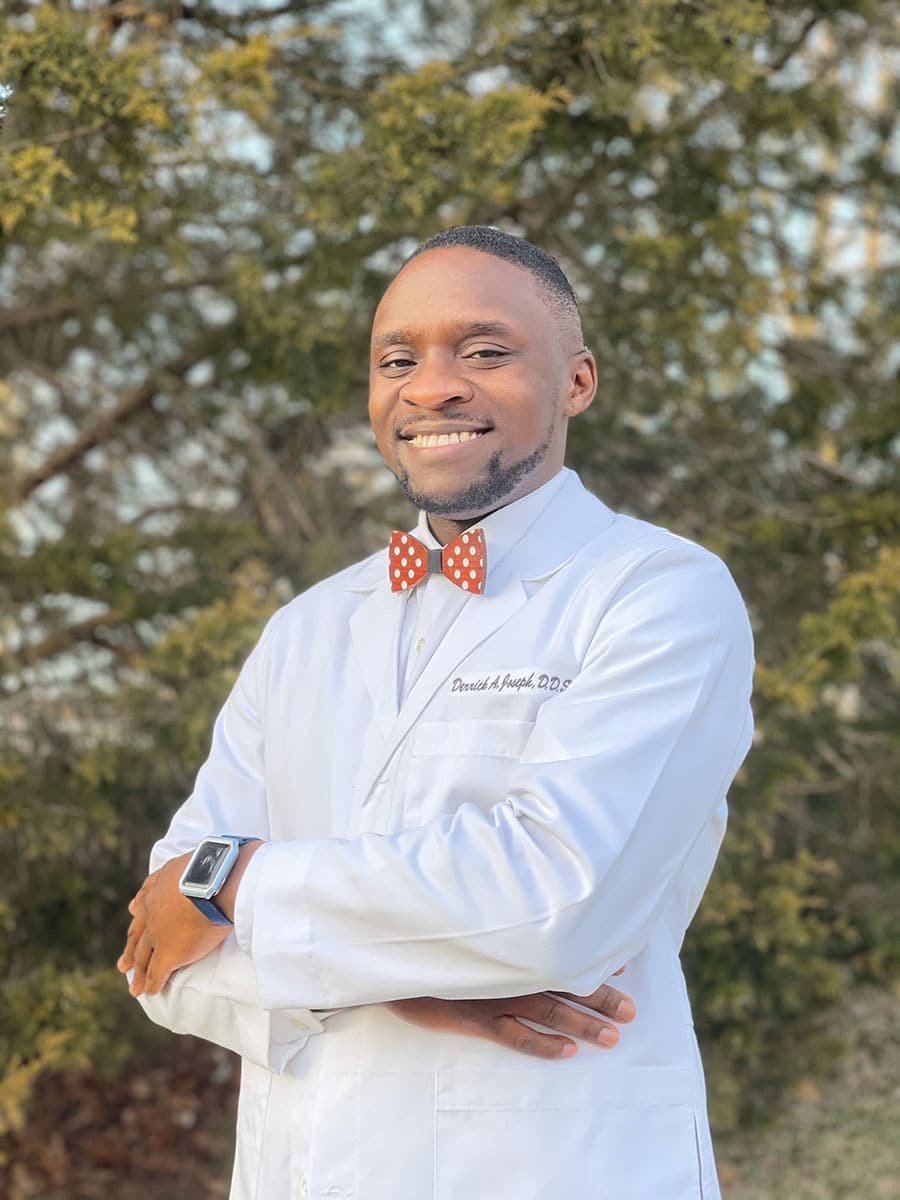 First Impressions are Lasting Impressions
Providing a Lifetime of Exceptional Patient-Focused Care
Education: Derrick Joseph, DDS
Pristine Dental Care Affiliations