Preventative Dentistry in Auburn Hills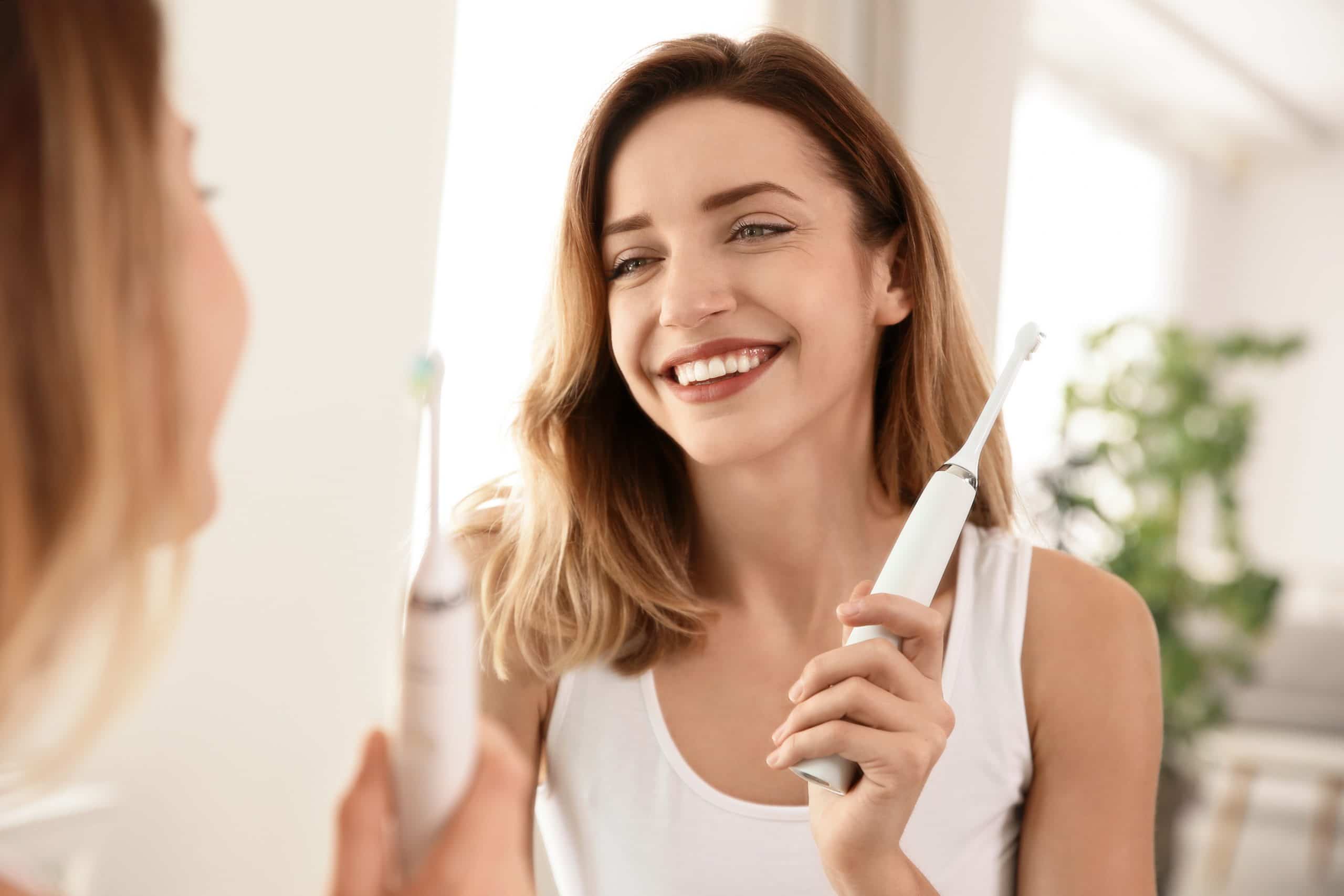 Everyone knows that it's important to go to the dentist when you experience an oral health problem, such as an injury, discomfort, or signs of decay, but what about when your mouth seems to be in good condition? The secret to maintaining healthy teeth and gums for a lifetime isn't fixing dental concerns as they happen; on the contrary, it's better to prevent dental issues from arising in the first place. If you're interested in keeping your smile strong and beautiful for years to come, Dr. Joseph and his trusted team at Pristine Dental Care can help. Here's what you should know about preventing oral health problems before scheduling your next routine check-up at our dentist in Auburn Hills. 
First Impressions are Lasting Impressions
Providing a Lifetime of Exceptional Patient-Focused Care
Preventative Dental Care
Preventative dentistry consists of many dental procedures that are aimed to prevent disease from forming in one's teeth, gums, and oral cavity. At Pristine Dental Care, Dr. Joseph's primary goal is to identify potential concerns in your mouth before they progress, protect your smile from developing problems, such as cavities, and educate you on how best to care for your smile on a daily basis.
Why is Preventative Dentistry Important?
Preventive dental care is not only necessary but is very important. Along with promoting good oral hygiene habits, preventative dentistry can benefit a person in numerous ways, including:
Lowering their risk of developing dental problems

Identifying minor dental concerns early when they can be treated as quickly and easily as possible

Reducing the cost of long-term dental expenses caused by extensive treatment requirements.

Minimizing overall necessary dental treatment.
Preventative dentistry is the key to reducing and eliminating the need for uncomfortable, inconvenient, and/or costly restorative dental procedures.
What Preventive Dental Treatments Are Provided at Pristine Dental Care?
At Pristine Dental Care, we are proud to offer a variety of preventative dental services to keep your teeth and gums as healthy and beautiful as possible. These include:
Our compassionate team is committed to making every patient's preventative dental care experience as smooth, comfortable, and convenient as possible while providing them with the best in progressive, dental care.
At-Home Preventive Dental Care
While visiting Dr. Joseph twice a year for routine dental exams, professional cleanings, and oral cancer screenings are critical to maintaining good oral health, caring for your smile every day at home is equally important. To keep your teeth and gums strong, be sure to
Brushing thoroughly twice a day

Rinsing your mouth with a fluoride mouthwash

Floss every day to remove bacteria and prevent tartar build-up from forming
Along with practicing good oral hygiene, your lifestyle choices can play a significant role in the condition of your mouth. To maintain a healthy smile, it's best to
Limit your sugar consumption

Drink water after eating acidic foods and drinks

Avoid smoking and tobacco use

Never bite hard items, such as ice
How Much Does Preventative Dental Care Cost?
Most preventative dental treatments are covered by dental insurance. To learn more about what your particular dental insurance policy covers, please contact our office.
Pristine Dental Care Can Help You Smile Bright
Prioritizing the health and well-being of your smile is one of the most important steps you can take to live well for years to come. While your teeth may look good to you, oral health problems can often develop quickly without a person realizing it until the issue is severe. For this reason, practicing good oral health habits at home and visiting the dentist twice a year for preventive dental care is essential. To schedule your next routine exam and dental cleaning, contact the friendly team at Pristine Dental Care today. We can't wait to help you smile bright!